Next stop: Arequipa, Peru. Also known as the "White City" and the second largest city in Peru.
Arequipa is the launching point for a number of outdoor adventures. From here, climbers have access to several very tall peaks, including El Misti, over 19,000′ and non-technical. The city is also not far from Colca Canyon, one of the deepest canyons in the world. We came here with a rough plan of going to see Colca Canyon and possibly hike down into it.
In the meantime, we had some extra time in Arequipa, and explored a bit of the White City. You can see where it gets its nickname: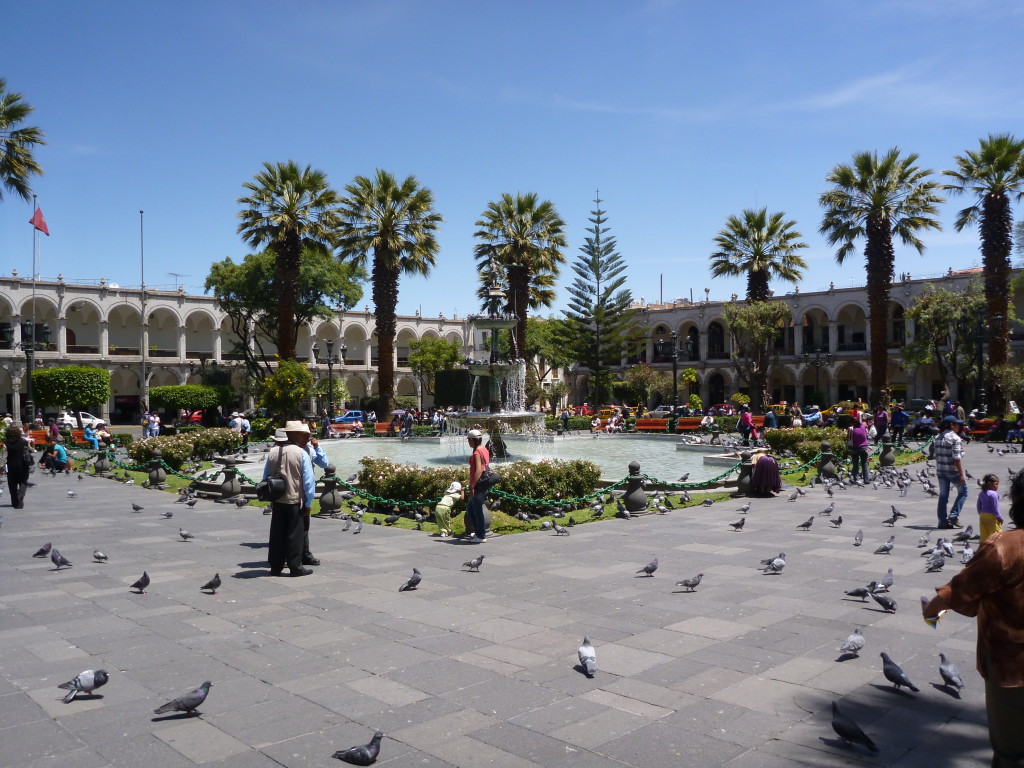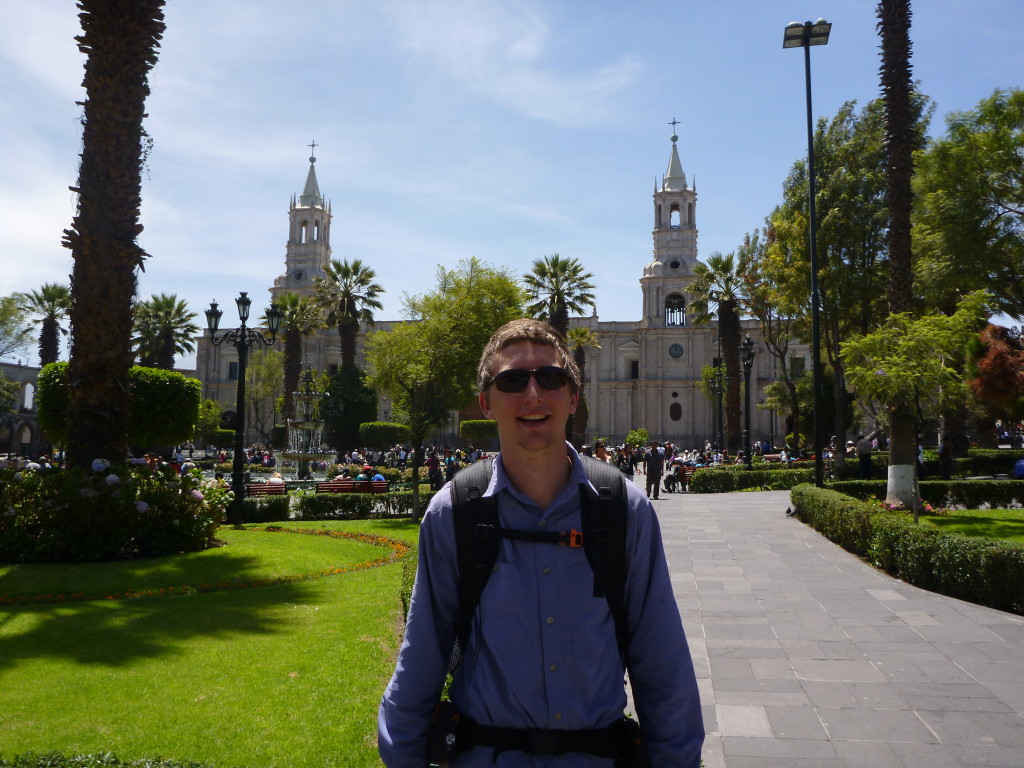 These are both taken in the main square. We also toured through an old Dominican convent, the Santa Catalina Monastery. It was built in 1579, and accepted only high-bred Spanish girls. Tradition at the time dictated that a second son or daughter from wealthy families would enter a monastery. Many of these girls brought beautiful and expensive things with them, including many sets of fine china still on display. Though the life of a nun here was supposed to be isolated from the world (this was a cloistered community), stories of the early days include having singers and other entertainers brought in and parties. Distance from Europe and the Pope encouraged a more laid-back attitude. In 1871, the Pope sent a sister to reform the monastery and bring it back in line.
The monastery is notable for its bright colors and living quarters that must have been somewhat luxuriant for a nun at the time, but seem ascetic to us now.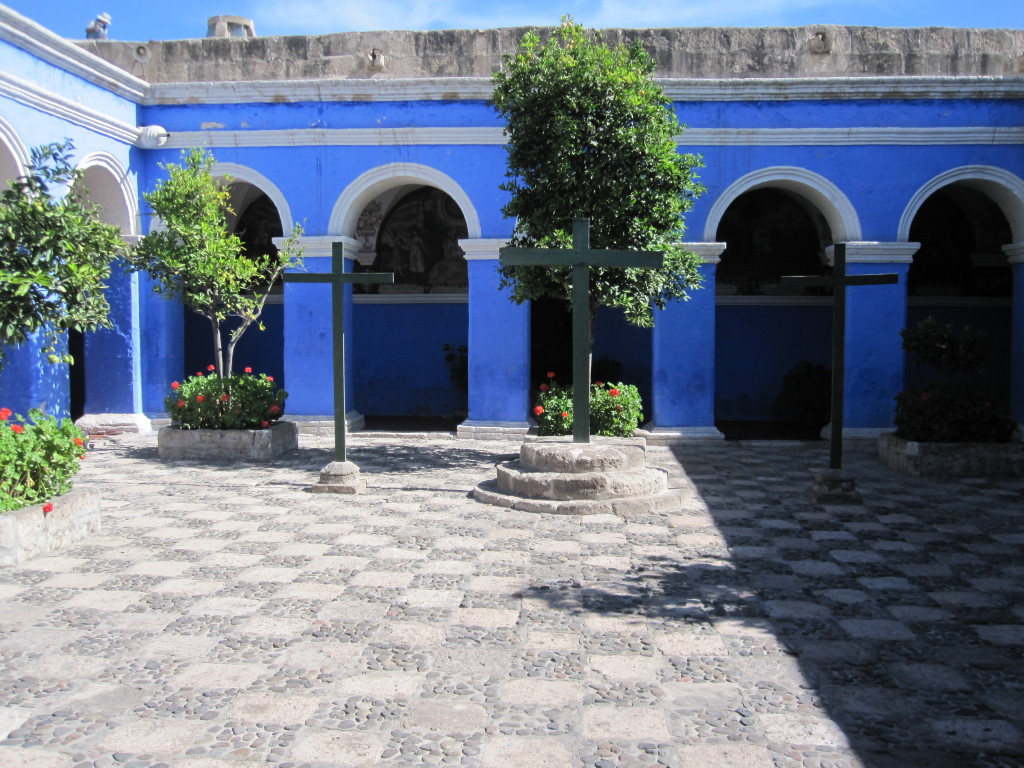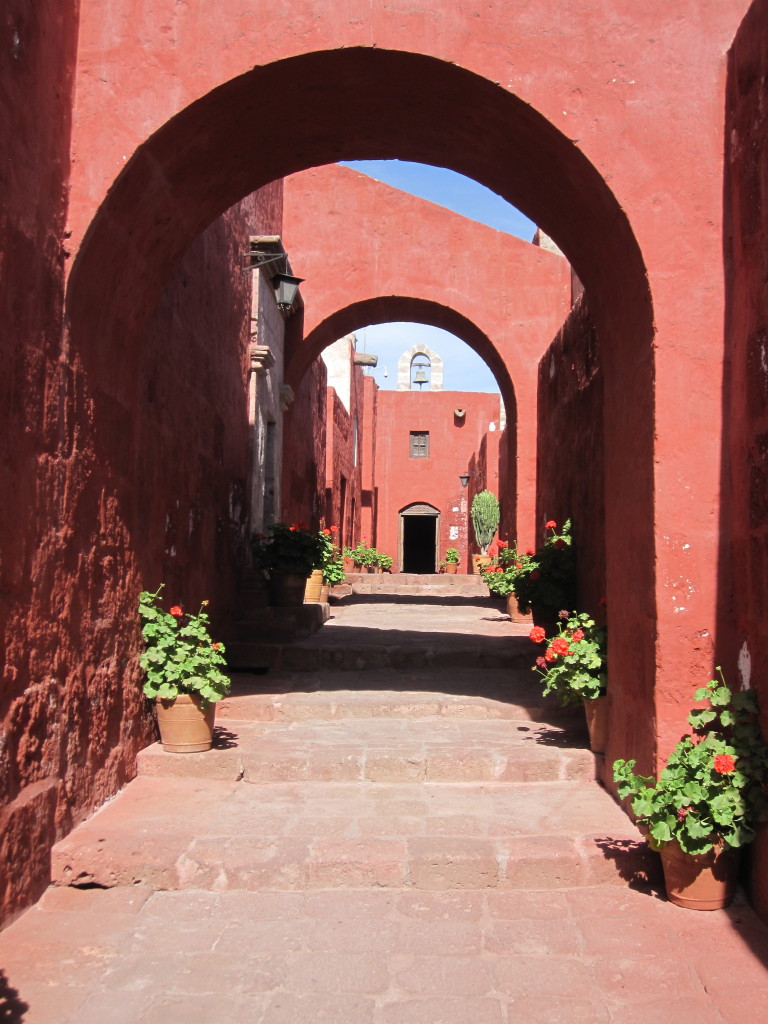 Another favorite of ours in Arequipa was the many rotisserie chicken restaurants. Rotisserie chicken is a favorite dish of Peruvians, kind of like a not-quite-so-bad-for-you fast food. We enjoyed some great chicken here at several places in our short stay. 🙂