What an excellent way to spend eleven days.
Our first stop in Jeff and Kristen's great adventure was to Torres del Paine national park in Chile. After quick stops in the very windy and cold Punta Arenas and the tourist heavy (but much more charming) Puerto Natales, we made our way by bus into the park. Guanacos and nandu (llama and ostrich-like respectively) made appearances on our way in.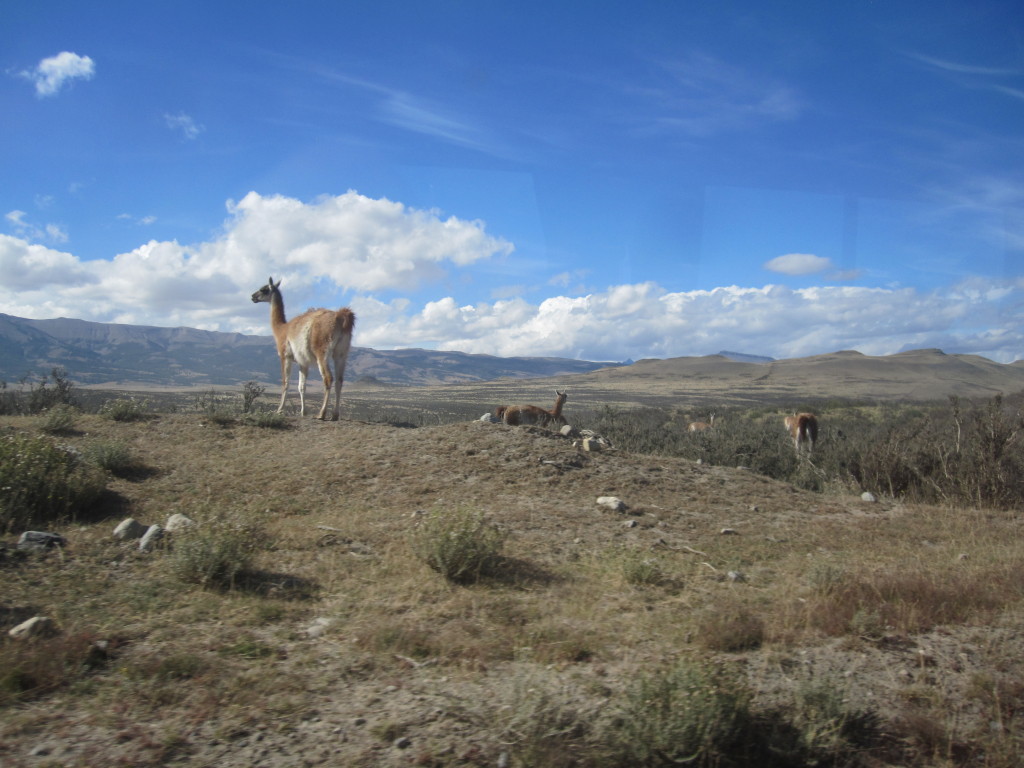 We started up into the park with all our gear + food for 11 days.  All that food makes for awfully heavy packs.
Our goal was to complete the 'O' circuit around the park, and we had enough food to spend an extra couple days doing it. Our first several days were iffy on weather, with rain through two of the first five days and nasty mosquitoes for a couple days. We got lucky with the rain, though, and got it on the best possible days.
Most of the back portion of the trip was underwhelming until we came over the highest pass to an overlook of Glacier Grey spread out beneath us. Wow!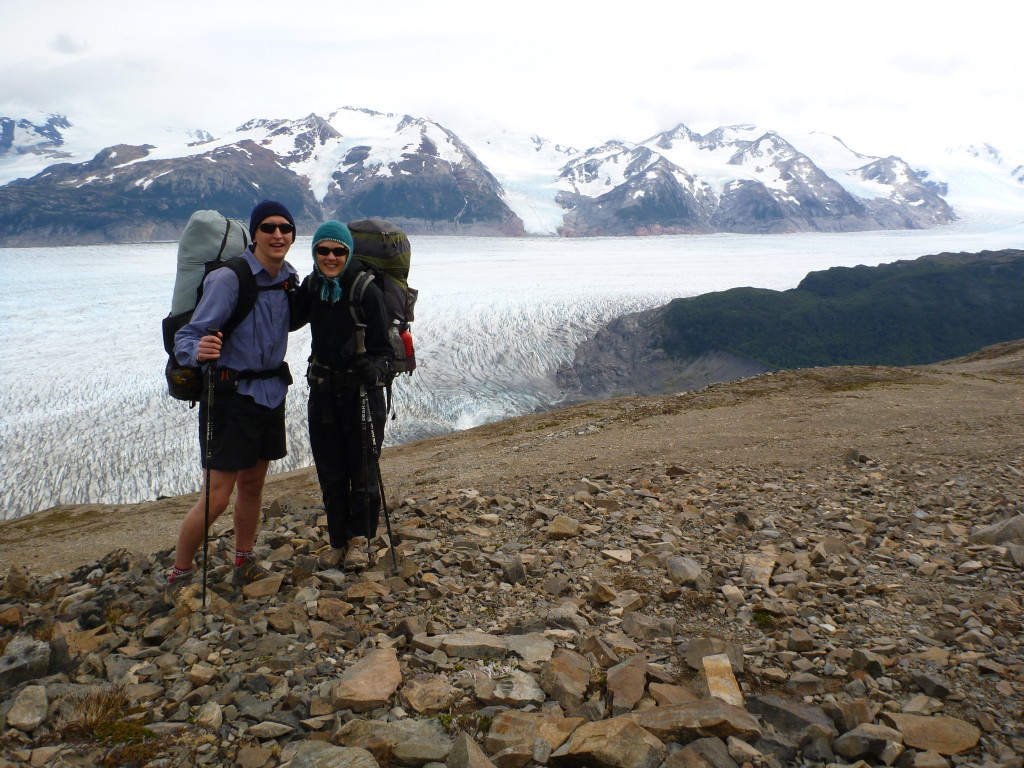 The front portion of the trek, known as the 'W', was much more spectacular. Particular favorites were the view of the cirque and of Paine Grande's glaciers in the Valle del Frances and the towers from which the park derives its name in the second valley. Watching the alpen glow build on the towers at sunrise was beautiful (and a departure from our usual 10am wake up time).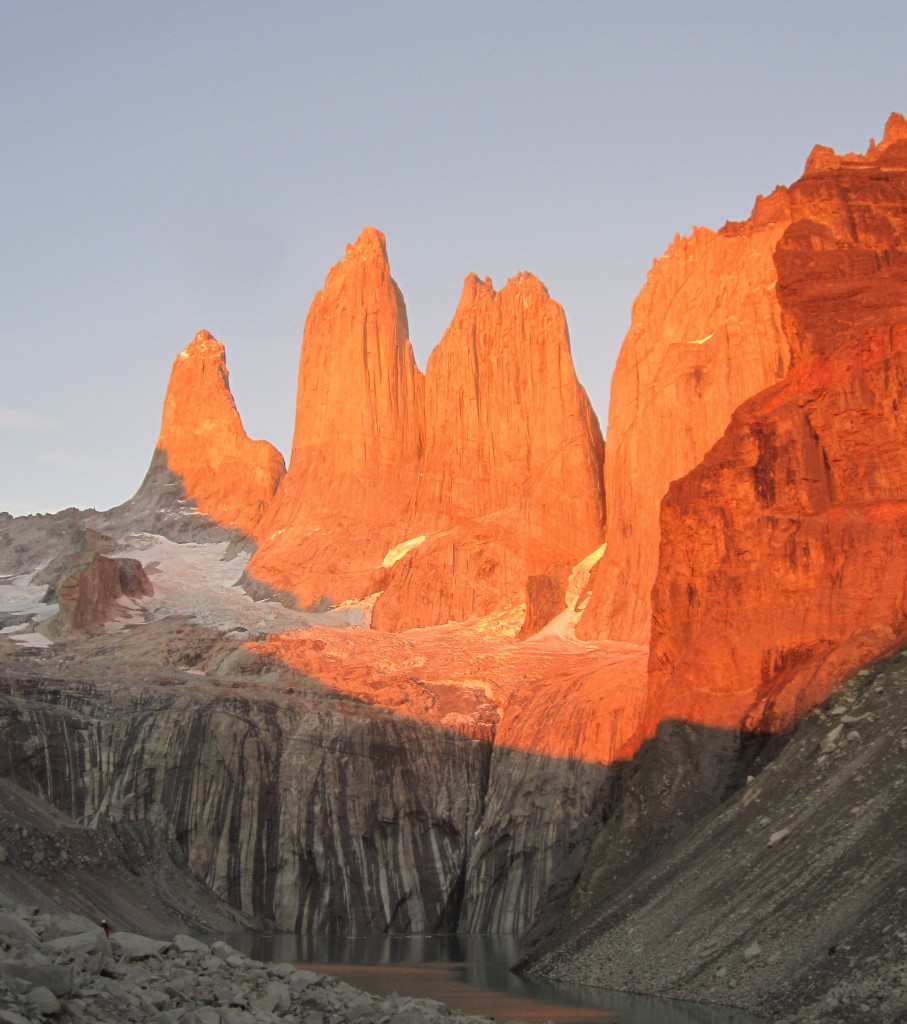 Our biggest highlight was something very few people get to experience. Mostly because it is technically not allowed. There may be a later post about annoying park rules, but one of them was to always stay on trail.  With one day left to spend in the park and nowhere else on trail we really wanted to go, Jeff suggested we make our way off trail and up a nearby peak.  Excellent decision, as we got the most spectacular views we would see with panoramic views back behind the back section of the park to heavily glaciated peaks.
On our final day, we took the bus further into the park to a short hike to a classic viewpoint of the 'horns' and of a waterfall. We were short on time, so I ran up to the viewpoint for a few pictures.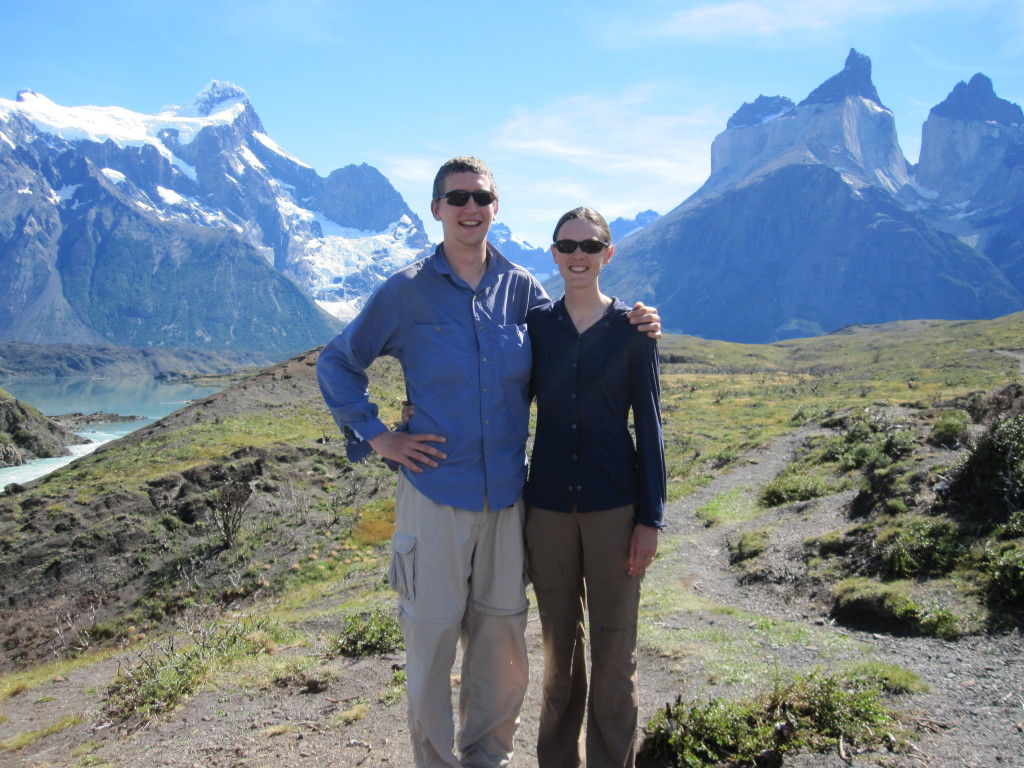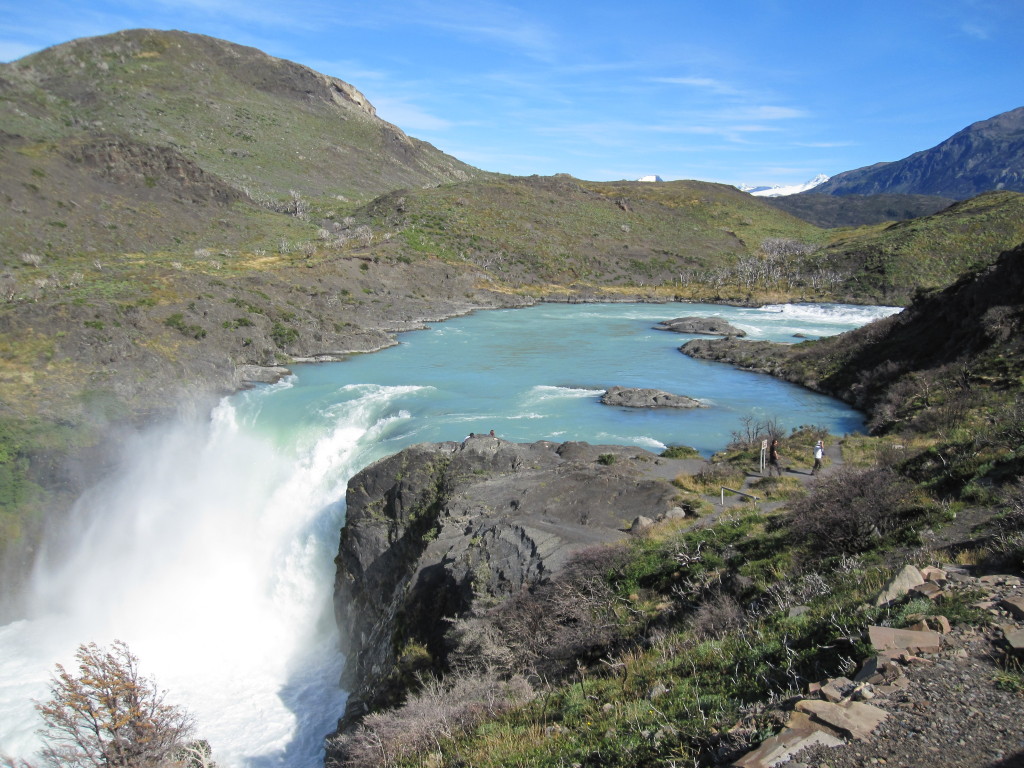 On our way back through Punta Arenas we took a ferry tour out (with all the other tourists) to see nesting penguins at Isla Magdalena. So cute. Just like the movies, actually.