Never have I been to a park with so many annoying rules.
Nor have I ever been to a park where the rules are so little enforced.
I think we broke every rule the park had. And no one cared.
A few examples:
Trails have closing times.
What?! Apparently they don't want inexperienced people on the trails after dark. We obey this rule for about a day, until we see others break it with impunity. I have a feeling that we never again obeyed that rule. Jeff and I prefer (okay mostly Jeff) to get up late and hike later in the day. Many days we didn't get on the trail until 2. We developed a bit of a reputation among our fellow backpackers. One day we started on a section of trail probably several hours after its closing time and were approached by a ranger as we started. I figured for sure he'd make us turn around, but after talking to him for a minute, he waved us on. Clearly the rangers don't care too much about their rules either.
Camp only in designated camping areas.
Okay, I understand this one. Given that there are at least 40 – 200 backpackers on each section of trail every day, if camping anywhere were allowed, the park would be destroyed.  Still annoying. Nearly all designated camping areas are privately run and cost anywhere from $8 to $16 per person per night. Talk about expensive back country camping! We only broke this one once. On a section of trail with a ridiculous span between viable campgrounds. We later discovered that the closed campground we would have preferred to camp in actually accepts campers if you arrive late enough. Probably to avoid what we did. Oops.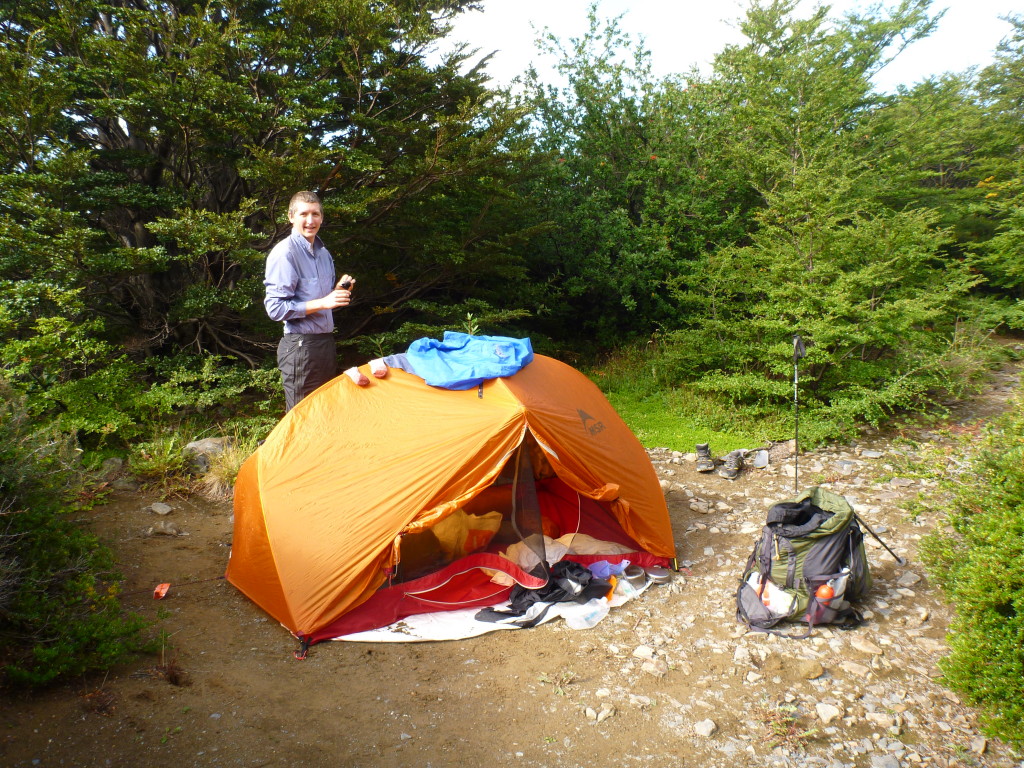 Never hike off trail.
Anyone who knows us well will understand how hard it is for Jeff and I to obey this one, as we love to hike cross country. We did a good job until the last day, when we had an extra day and decided to see if we could climb a peak near the towers. I was nervous about being caught all day (Jeff is better about breaking rules than I am), but we had an awesome hike and saw the best views we had all trip. We also saw some deer that we later discovered are very endangered.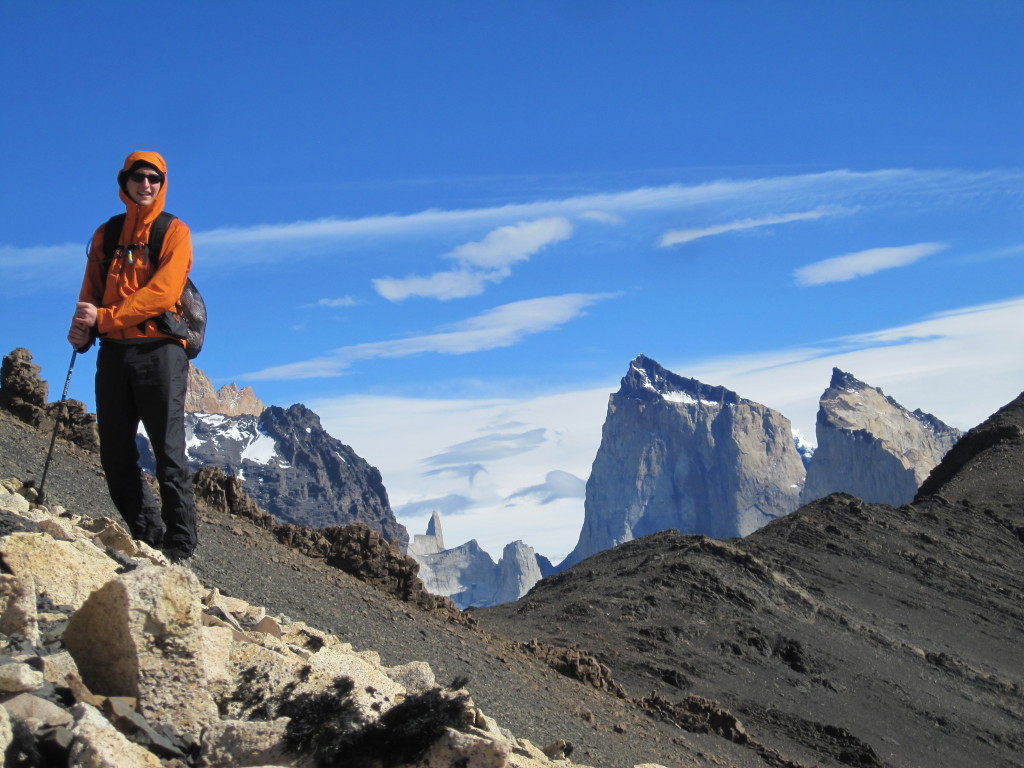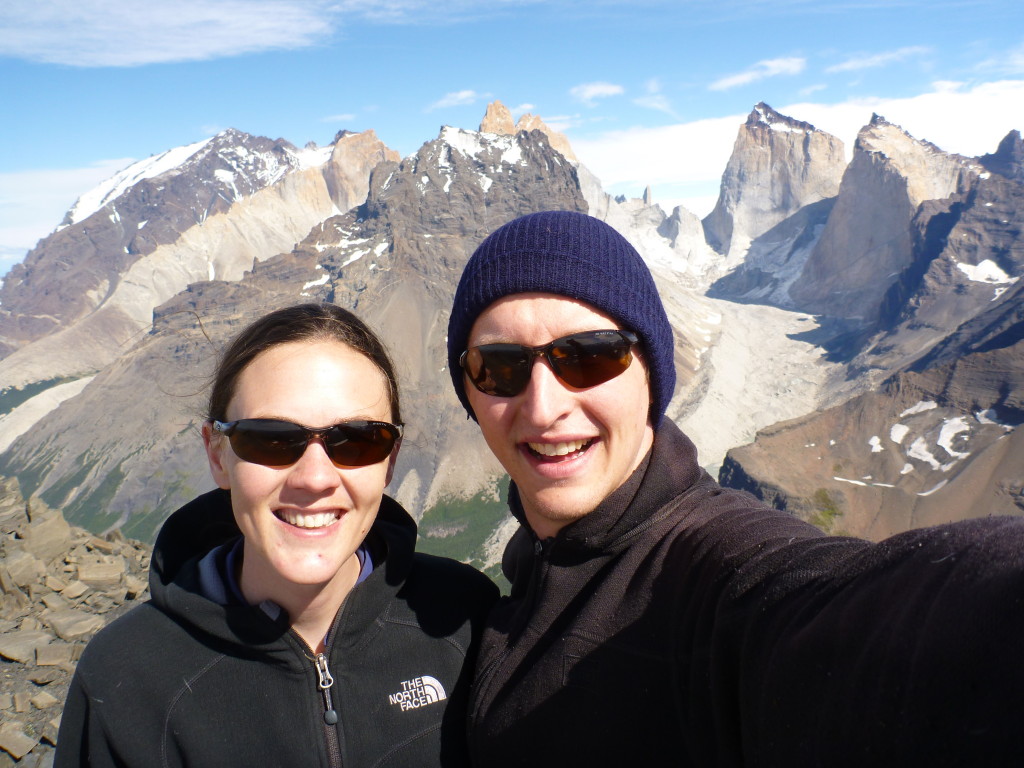 Other thoughts:
We came away with a renewed appreciation for the maintenance of American trails. Chile's CONAF did a ridiculously poor job of maintaining sections of the trail, ultimately creating more work for themselves in the future as the trails get torn up.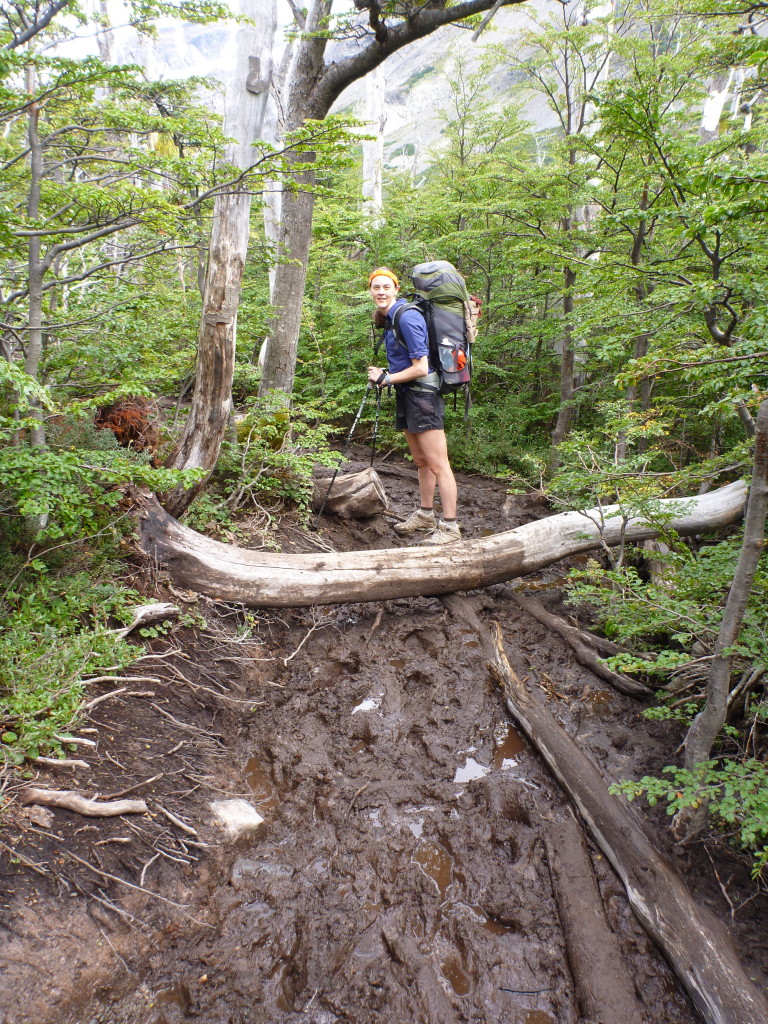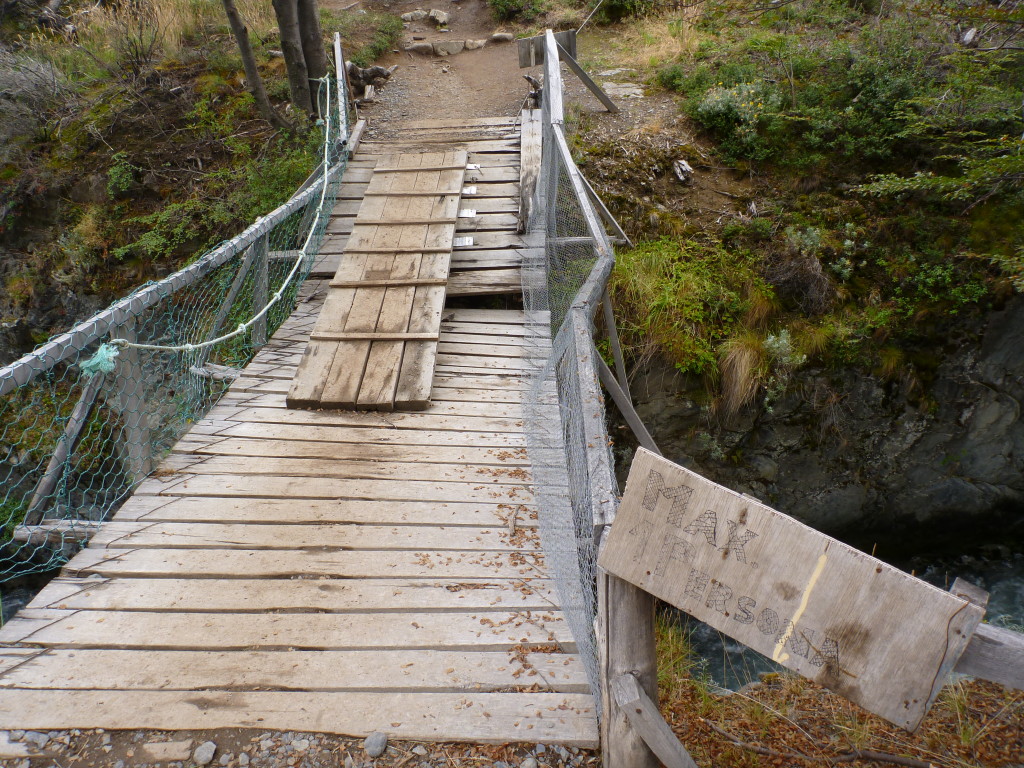 There are two main backpacking options in the park – the 'W' and the 'O' (also known as the circuit). We chose to do the 'O', which is the 'W' plus the backside of the park. The W section was awesome and well worth doing. The rest of the O, however, was not worth the extra time with one exception – the Grey Glacier as viewed from the pass was great.