To recover from backpacking in Torres del Paine, we spent a few days in Chile's lake district in Pucon.  A definite tourist town with a special emphasis toward adventure sports.  We arrived late one evening in the pouring rain and went searching for a campground.  We were thoroughly exhausted and frustrated with each other by the time we got the tent set up. But we were greeted by a beautiful morning: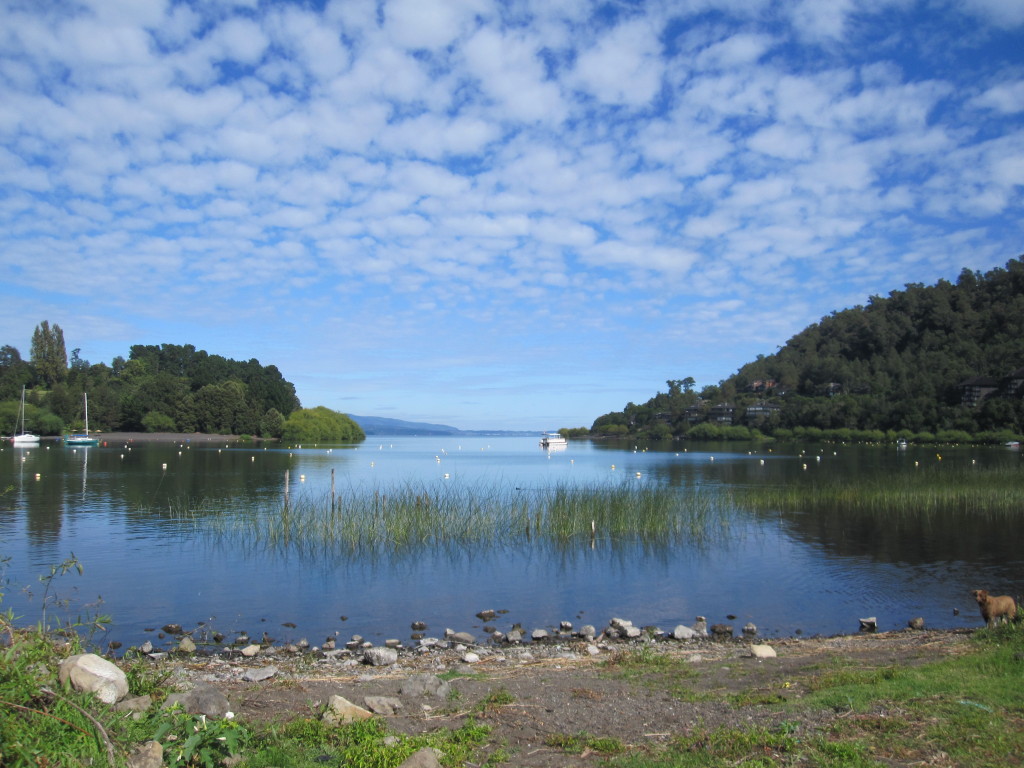 Pucon is known for hot springs and for being close to Volcan Villarca, a fairly easily climbable active volcano. We thought about climbing it, but iffy weather and the cost of tour groups you had to join to do it deterred us and we instead went out on an impromptu backpacking trip in Huerquehue national park.
Totally different vegetation and scenery than southern Chile. This area was heavily forested and clearly quite wet. We did a 2 day out and back trip through the hills to a natural hot springs.  Longish days through forest and by many beautiful lakes.  Not too many views, but still pretty. The hot springs were wonderful. So refreshing and secluded; we had the baths almost to ourselves and decided we should do more trekking to hot springs in the future.  The way back was less fun as it rained all day. The rain was fine for a few hours, but once I was completely wet, backpacking became much less fun.  I'm learning to hike in rain but am still definitely a fair weather camper!
Next: off to Peru!