Cusco sits at about 11,000 feet altitude, and is therefore a good place to acclimatize before hiking in the Andes. We had planned to spend 2 nights in Cusco before heading out on our trek, but we did not acclimate as quickly or well as we expected. Instead, we spent 4 nights in town and did a lot of shopping, walking around, and exploring the sites.  Cusco has several old colonial Spanish churches and beautiful squares and hills.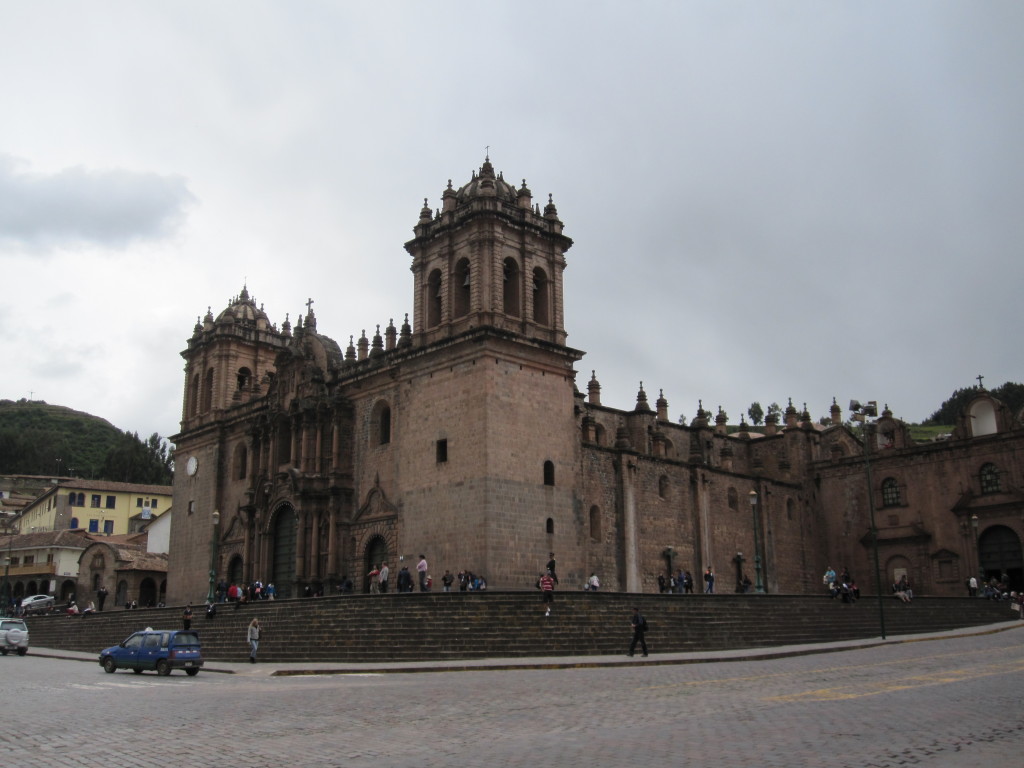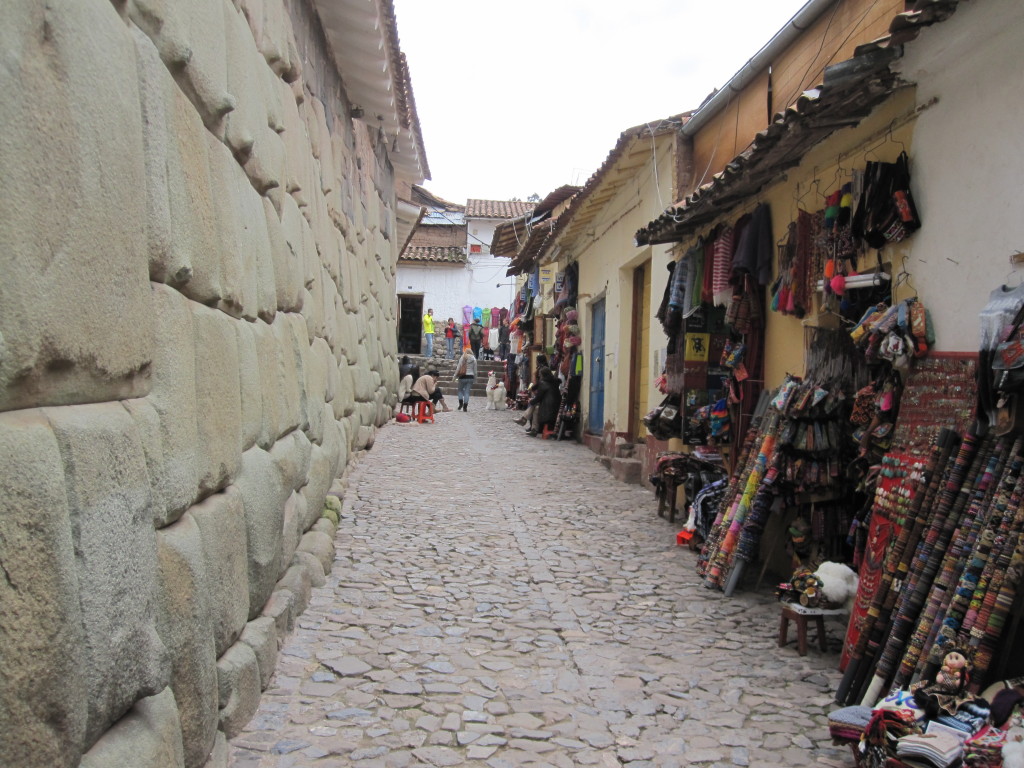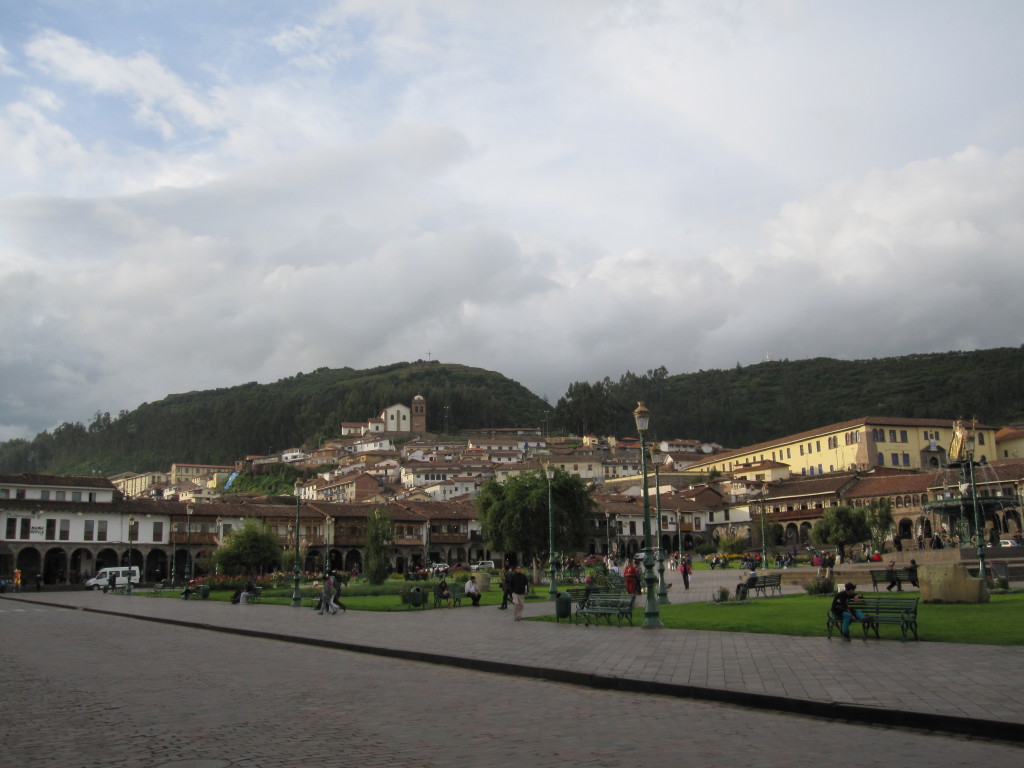 The Inca site Sacsaywaman lies above the town not far from where we stayed. Through the site has been looted for building material ever since the Spanish conquest, there remain interesting ruins and a very impressive wall with some of the best stonework we saw the whole trip.  Huge stones were brought in by slaves (I'm not sure how) and form the base of the walls. There are actually three walls that run parallel to each other in a sawtooth terraced formation. Apparently the original Incas who built Cusco set up the city in the shape of a puma, and the walls of Sacsaywaman are the puma's teeth. The entrance to these ruins was steep (literally and financially) but worth it.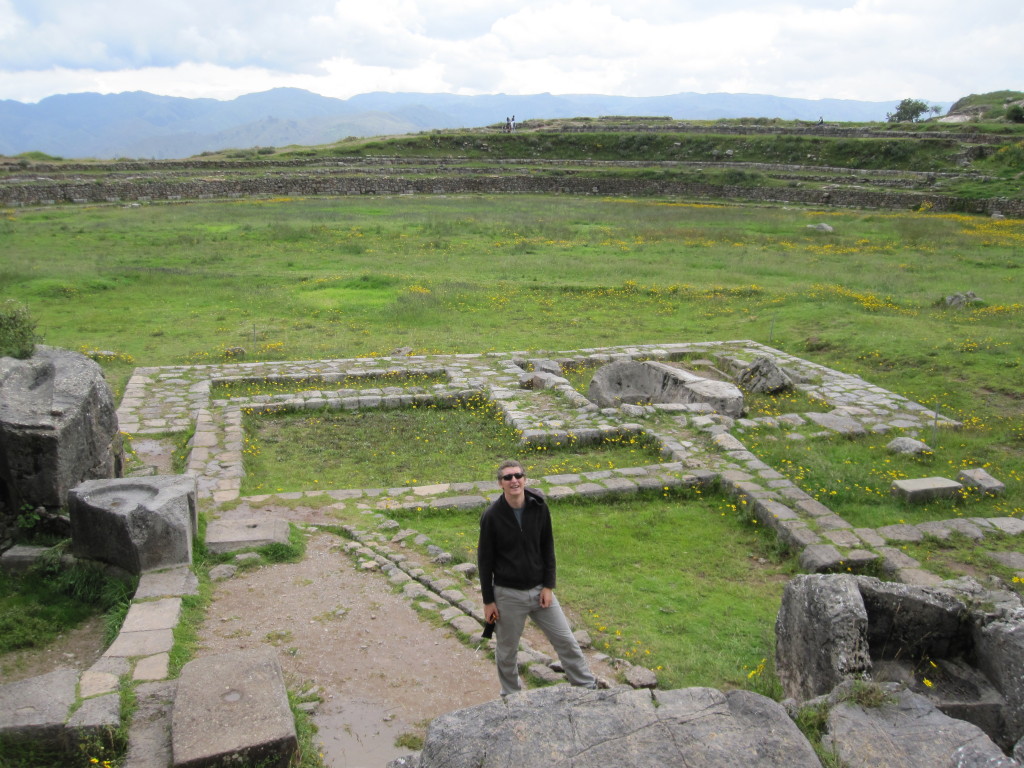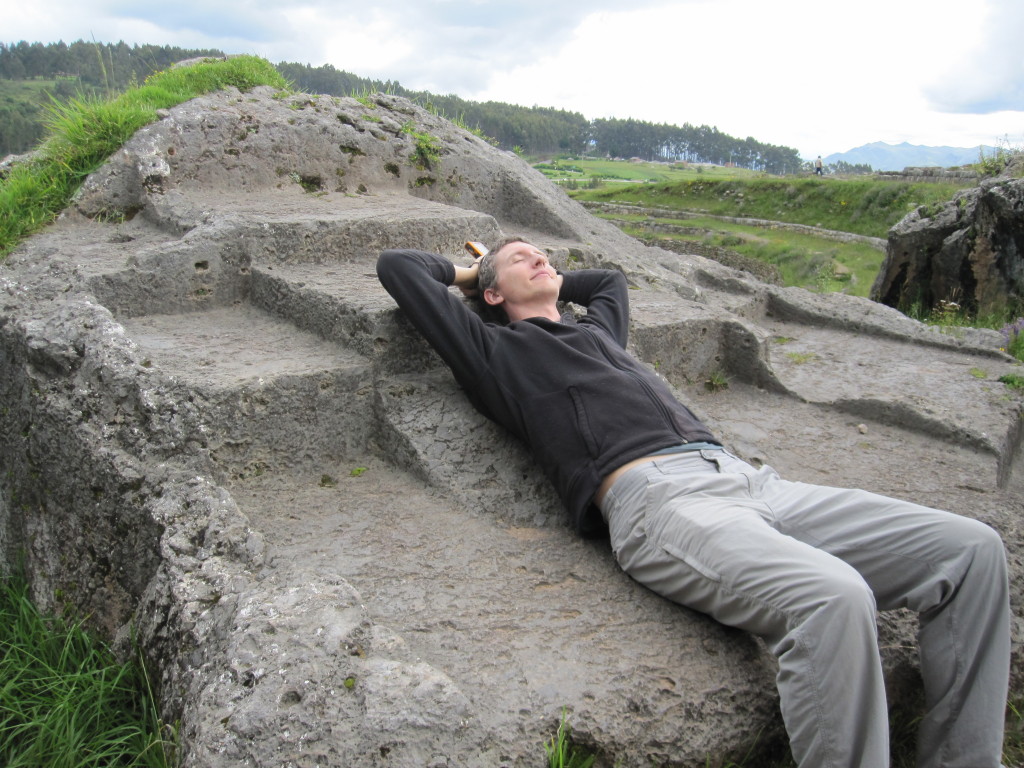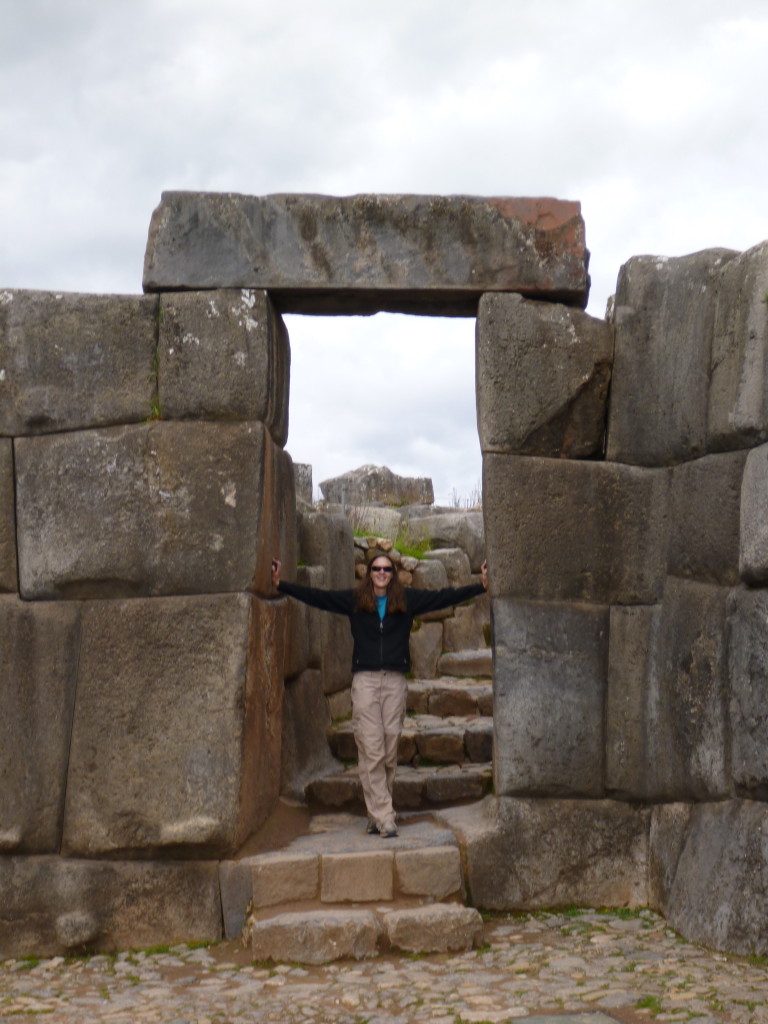 One of our last evenings in Cusco added an extra adventure to our time. During heavy rains one evening, a pipe got blocked somewhere down from our hostal and the place began to flood with sewer water. Absolutely disgusting. We helped set up a fireman line for bailing out the kitchen and main room and bailed out our own bathroom to keep it from spreading to our room. Did I mention this was disgusting?  Thankfully none of our stuff got wet.